KidZania is an indoor city, run by kids!
CLICK HERE to download our 2020 School Groups Brochure
Your students can independently choose from a number of real-life entertaining activities in one safe and secure space.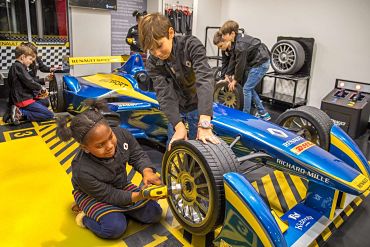 Designed for children aged 4-14, KidZania blends learning and reality with entertainment.
Here your students will be able to get a fun and realistic insight into the adult world by taking part in a choice of 'jobs' which will earn them KidZos (the KidZania currency) and then leisure activities such as the Climbing Building, where they will need to spend their KidZos. When your students earn 75 KidZos they can open a bank account and receive their very own bank card, just like mum and dad!
Activities range from Doctor, Dentist, and Police Officer to Firefighter, Actor and Dancer.
When you get in to KidZania, you will find yourself at our British Airways Airport check-in area. After check in, you and your students will each receive a security RFID bracelet. They also get 50 kidZos and a hairnet to wear underneath any hats or helmets inside the city.
Once inside, all children aged 4-14 can independently explore the city and take part in the activities they choose.
Educational Resource Packs available
Kidzania provide educational resources for your students. You can download these and use them to prepare the students for their visit to Kidzania.
Learning materials include Activity Worksheets, Pre-Visit Lesson Plan, Post-Visit Lesson Plan and KidZania Board Game.
You can download these packs directly from their website: